Although you will get the warranty on all the metal outdoor wall plaques, you still need to maintain them to make them last longer. You will get several wall plaques in the metal wall plaque options. It can be an alloy, stainless steel, brass, and any other type of metal outdoor wall plaques. All these metals can be affected by the weather and climate as they remain outside.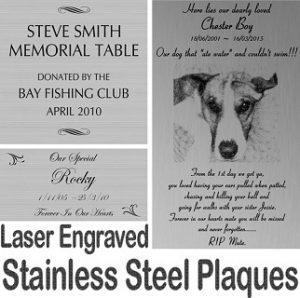 In such cases, taking proper care is an essential step where you can preserve for more days. In most cases, general cleaning can be productive for your metal plaques. But in some cases, you might need a professional cleaning by several elements. If you also have a metal plaque and it is deteriorating faster, here in this guide, learn how to maintain and upkeep your metal outdoor wall plaque. Read the whole blog to learn the simple ways of keeping the outdoor metal plaque.
General cleaning
All the outdoor metal plaques do have standardized finishing over them. However, some metal wall plaques may come anodized or as stainless steel. If you have standardized finished Metal wall plaque, you can find them painted with a clear coat on the top layer. This doesn't get affected by rust or any other weathering element. The clear coat helps metal plaque to avoid corrosion.
Read Also: What Are The Guidelines For Creating A Valuable Name Badge Design?
In such cases, you can use the general cleaning approach. In this general cleaning approach, you must use a soft cloth and a dishwashing liquid. Apply the liquid to the metal plaque and then rub it smoothly to remove all dirt. Then you can again wipe it out with a soft cloth. Before using any liquid, make sure they are not harsh chemicals that can affect the clear coat on the metal plaque.
Anodized Aluminium metal plaque cleaning
Cleaning the anodized aluminium is even easier. Apart from that, the anodized Aluminium is exceptionally resistant to weather and abrasion. Thus, you can be ensured that it won't corrode no matter how long you hang it outside your house. However, the letters in your anodized aluminium plaque require cleaning with a soft cloth.
You can use warm water and mild dish soap to clean the dust on the letters. However, make sure you are not using solvent-based thinners. Solvent-based thinners are the distillates of petrol. They will eliminate the finish on the metal plaque to start affecting the surface. The chemical seal on the anodized aluminium will start rusting, and soon it will start deteriorating.
Stainless steel
The stainless wall plaques are designed in a way that would never get damaged by weather or climate. In fact, these stainless steel wall plaques are known to be corrode-less wall plaques. Even if you don't clean the stainless steel, it would still retain its shine, as it gets protected by a thin layer of chromium oxide. The oxygen in the atmosphere also reacts with the outer layer of chromium oxide to prevent further corrosion till ages.
However, when you excessively expose it to the salty atmosphere then, it can start getting stains. In such cases, you should always ensure the routine cleaning of the stainless steel. In this case, also, you can use a soft cloth to clean the metal outdoor wall plaques. You don't require any dish soap or liquid to clean, as the stainless is always shiny. Make sure not to use harsh ant chemicals also. You can only wipe them.
Keeping it straight, these are a few ways how you can maintain and upkeep your metal outdoor wall plaque. Now that you know the cleaning ideas, you should also follow the same.
BadgeStore is an industry leader when it comes to metal outdoor wall plaques. It offers you an extensive range of solutions, including desk nameplates, ID cards, and many more.